Guest blog by Stephanie Stephens, Associate Director of Education, PACE Center for Girls, Inc.
What I Learned This Summer
As educators, we know that summers are a time to relax, reflect, and plan for our next school year. We're always looking for ways to develop as leaders and practitioners so that we can better serve the teachers and students we work with. In my current role as Associate Director for Education at PACE Center for Girls Inc., the students and teachers I serve span 19 different Florida school districts and use 19 different curriculum sets. To help meet the many challenges we face, around the variety of instructional materials as well as our students' unique needs, I have to keep learning and growing. This summer I continued my work as an EdReports.org reviewer evaluating instructional materials, and I prioritized sharing the importance of quality curriculum for all at gatherings like the International Literacy Association Conference (ILA).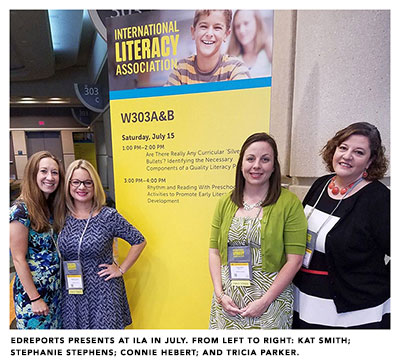 I was inspired by all of the energy and great minds at ILA this July in Orlando, Florida. It was exciting to join researchers, leaders, and educators to hear about the latest initiatives, studies, and best practices in the field of English Language Arts. Presenting with EdReports.org on identifying components of a quality literacy program was a wonderful way to contribute to the conversation. We engaged in a rich discussion about the role ELA instructional materials play in student growth and achievement. Our dialogue with other educators reinforced my own commitment to ensuring all students have access to the materials they deserve, and more than anything else, reminded me I'm not alone in that commitment.
Facing Our Challenges Together in the Fall
I was also reminded we are not alone in the challenge we face as educators and districts in identifying high quality materials for our classrooms. When I was a new teacher, I assumed the materials my school provided to me would meet my students' needs. As I gained more experience in the classroom, I came to see that quality instructional materials are not a given.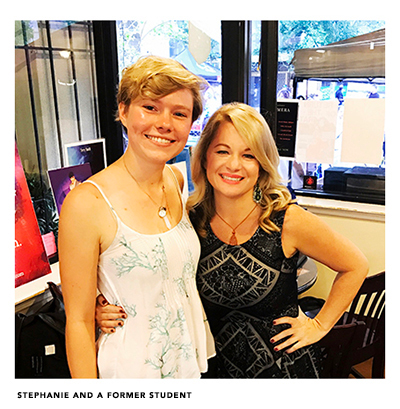 I came to see what teachers in districts across the country see: only 18% strongly agree that their school's or district's materials are aligned to Common Core State Standards. What's more, I learned that different materials had different effects on the lessons my students learned and how well they mastered those lessons. And so I became involved with EdReports and I stay involved because knowing what kind of curriculum you have in front of you is some of the most important work there is. As reviewers, it's our job to provide detailed information about the quality and alignment of instructional materials so that we can help other educators know their materials better. Because once you know, you have the power to act.
That's what my experience with EdReports has given me, and it's the same capacity the organization strives to give all teachers and leaders in all districts: the power to make the right selections for their community from an independent, comprehensively reviewed pool. As an educator, it can be rare to have the chance to simultaneously learn and be recognized as an expert. What I've gained through those experiences, like my work at EdReports and attending the ILA conference, inspires me to continue the pursuit of high quality instructional materials in all classrooms. I keep pushing myself, year after year: for equitable education for all students and teachers, to ensure we all have the same opportunities to learn and grow.