Every summer, nearly 200 educator reviewers from 47 states come together to collaborate and go deep around college-and-career standards, the instructional shifts, and the EdReports review process during our annual content reviewer training. It's our favorite time of year and this year was no different!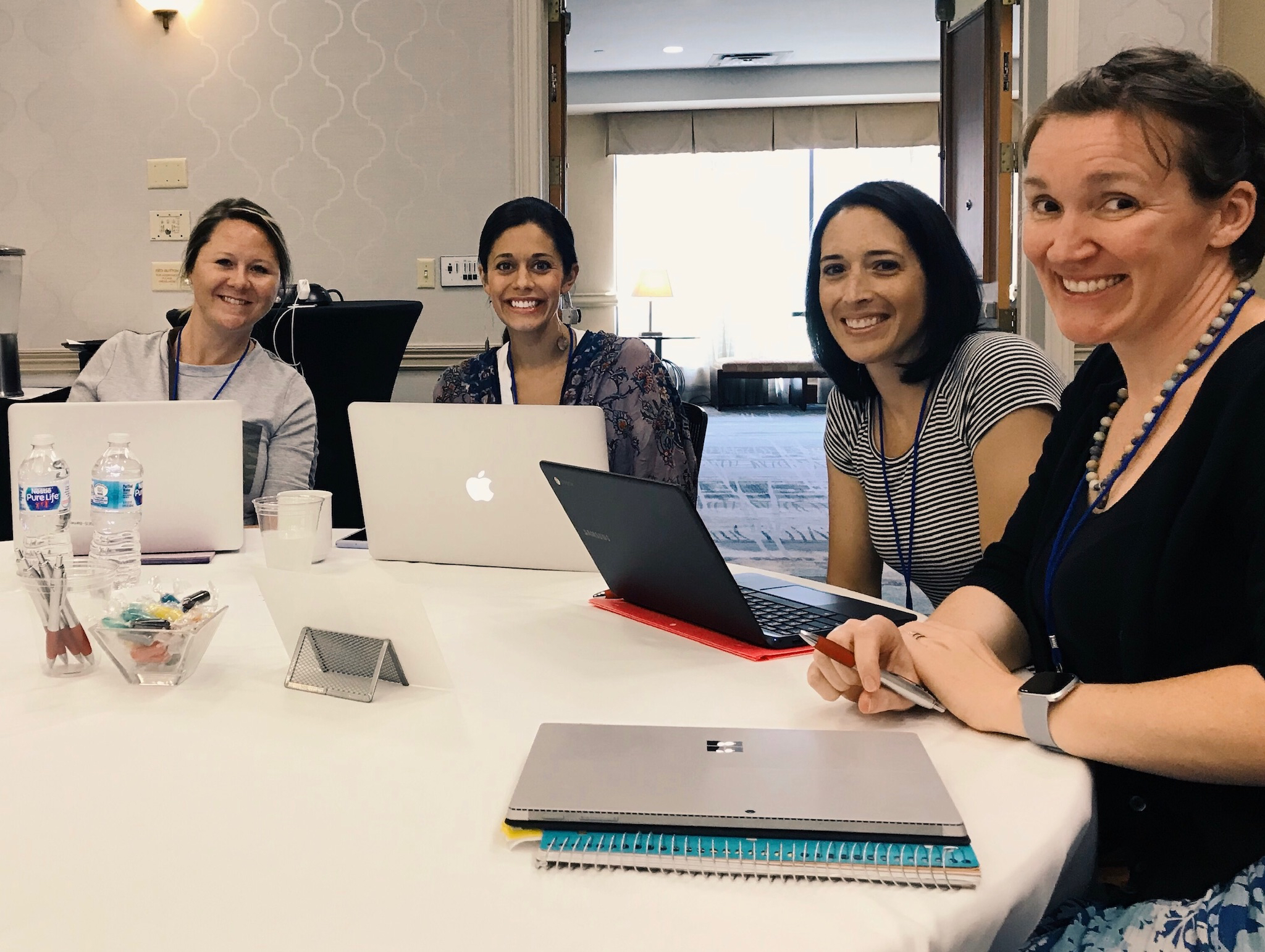 New educator reviewers on Day 1Our 2019 event was held in Minneapolis and focused on the theme of advocacy. Reviewers attended sessions about how to advocate for high-quality instructional materials and worked together on developing their voice and strategizing a strong pitch to give when meeting with leaders in their districts and states.
We welcomed former New Mexico Secretary of Education, Christopher Ruszkowski, who shared his own experiences working at all levels of education and advocating for a variety of issues in service of students.
National Science Teachers Association's Ted Willard kicked off the science sessions presenting his now famous "Ted Talk" on phenomena. Our visiting guests added so much to our training through their stories, expertise, probing questions and the dialogue we had with each other.
As we continue to grow, we hope to bring more educators into our network to experience this powerful professional learning event. In the meantime, check out a few of our favorite moments from this year's event and consider joining us next year!
Non-Stop Learning
Reviewer Ignites
Some of the most moving and personal moments of the training were hearing "Ignite" presentations from our reviewers. Ignites are five minute long presentations where the slides automatically progress every 15 seconds. Five educators brought their unique lens on why they advocate for high quality instructional materials and showed us that different voices can be equally effective. The power of their stories inspired everyone and showed us how to fight for what we care about most and to put our aspirations into action.

Tips for Effective Leadership and Advocacy
Outreach specialist Melody Arabo and former reviewer Jana Bryant led a presentation on tried and true advocacy tips that have worked for them. They shared specific, practical action steps that anyone can adapt to their own local circumstances and make their own. Melody also has an easy-to-share resource blog that captures her experience and advice for educators interested in advocating for the causes they are passionate about. Throughout the advocacy sessions, it was amazing to hear what so many reviewers are already doing to ensure all students in their districts and states have access to the quality materials they deserve.

'Persistence, Creativity, and Coalition' with Christopher Ruszkowski
Guest speaker Christopher Ruszkowski was a hit as he and EdReports executive director led a discussion around how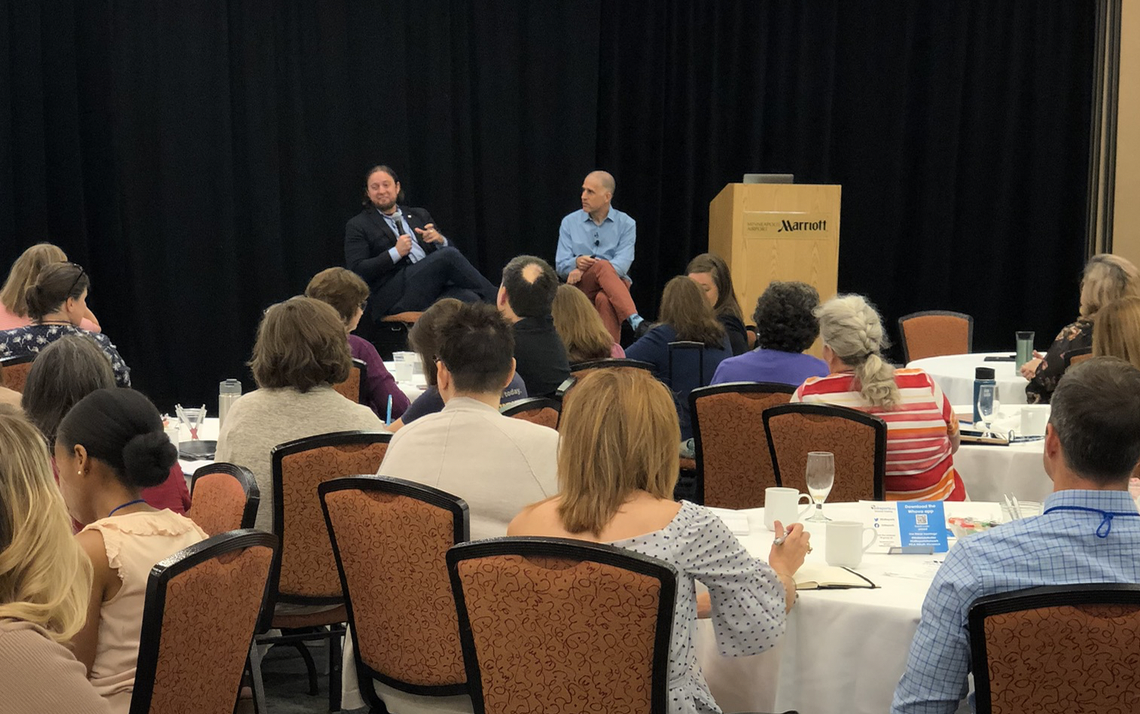 to advocate the change educators are seeking in states, districts, and classrooms. During his time as Secretary of Education, Christopher visited all 89 districts in his state and collaborated closely with teachers and school leaders on the ground to raise graduation rates as well as reading and math test scores for students across the state. He highlighted three principles: persistence, creativity, and coalition as guideposts for success when striving toward change even when progress feels too slow or too difficult to achieve.

Mathematics, English language arts, and science, oh my!
The heart and soul of our training remains the mathematics, science, and English language arts content sessions where educators dive into the review process and analyze the standards and our rubrics in detail.

National Science Teacher Association's Ted Willard dazzled us all in the science room as he grounded us in the Next Generation Science Standards and the shift from "learning about" science to "figuring out" science through phenomena, explanatory ideas, science and engineering practices, and cross cutting concepts.
Foundational Skills reviewers, in preparation for the inaugural launch of new reviews later this summer, explored materials to identify explicit and systematic phonics instruction. In our mathematics sessions reviewers discussed focus and coherence, rigor, and the importance of mathematical modeling while ELA explored the meaning of complex texts and practiced identifying and writing indicator evidence in materials (just to name a few!). The dedication of reviewers, new and returning, to mastering EdReports rubrics, review process, and the standards gave us renewed energy, focus, and hope for the work that lies ahead.
Sharing Educator Voices
As we wrapped up the training on Friday morning, reviewers shared more about what they had learned throughout the week and how they would continue to advocate for quality instruction materials after they traveled back home. Here's what a few had to say: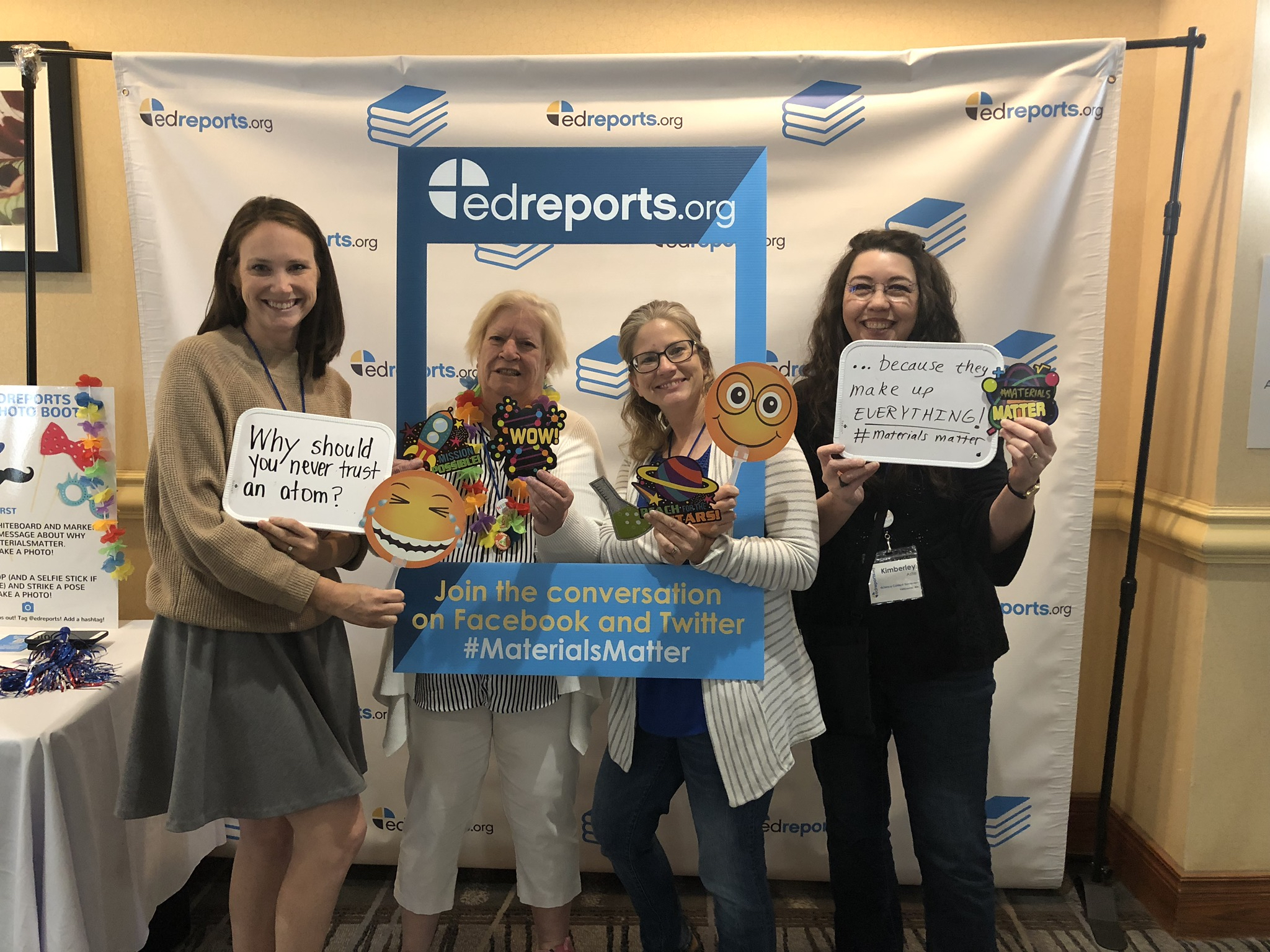 Science reviewers"Being together at training really reinforced is that we're not in this alone. The amount of knowledge, caring, devotion, and expertise in this organization is amazing and really motivates and inspires you to take what you learn back home and do more for kids and materials." - Andrea A., MI, science reviewer
"I have some new thinking about materials. I was one of the people who often thought of curriculum as too scripted, but now I'm thinking about it as an opportunity to unleash my professionalism." - Kathy R., MA, science reviewer
"What I thought was really exciting and new was the progressions activity that we did in our math content session. To see the standards from Kindergarten all the way up through grade 12 and to see how connected each grade level really is in learning and how it builds upon each other was eye-opening." - Steve L., NH, math reviewer
"I learned how important it is to be an advocate: to advocate for yourself, for quality materials, for our profession, and for our kids. There are strength in numbers and our numbers are growing." - Kelley C., MI, ELA reviewer
"One thing I loved about the training and learning was that we touch every page. It gives validity to what we do—and I'm so proud to be part of EdReports." - Dr. Melissa G., MO, ELA reviewer

"New learning for me happened when the K-8 reviewers joined sessions with the high school math reviewers. It gave me the opportunity to meet people beyond my grade band and see all the commonalities between the work that we do in service of students." - Brandy C., TX, math reviewer

"What was really driven home to me was the idea that none of us are confined to a single role. We are teachers and leaders. We are advocates and policy makers. We are empowered to make the kind of changes we know will impact students the most." - Josh S., NC, math reviewer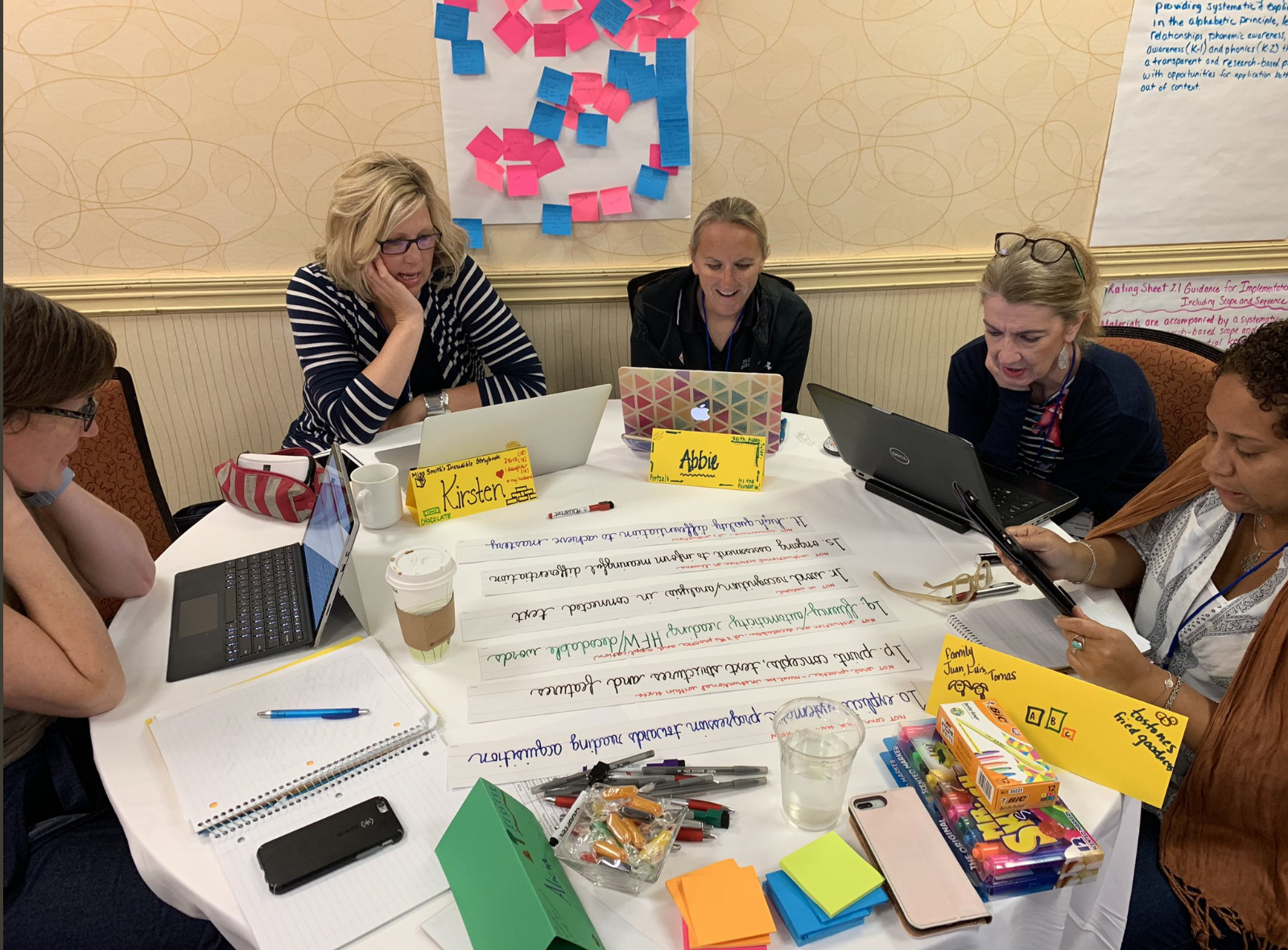 Foundational skills training session"I learned that there are still schools and educators that don't know about EdReports or how to use the reviews as a resource. I teach in a different district than the small rural town where I live, but after the advocacy sessions, I know I want to start in my hometown and take the information about materials to those schools. That's home—we want to make sure the students there and everywhere are truly educated." - Lori S., NC, ELA reviewer
"I saw the power of all of us advocating together. As more people spread the word about our reviews and how they can empower districts to make the best choices for their communities, this will become not just the #EdReportsNetwork but the #EdReportsNation." - Erin Cole, MI, math reviewer
Thank you to all who participated and helped make this such a great event! We will be rolling out videos and resources for all who couldn't attend throughout the summer and Fall. We hope you'll share these far and wide so that all educators have access to the transformative learning that took place in Minneapolis.