EdReports is proud to welcome the newest cohort of Klawe (Kla-vay) fellows for 2020-2021 comprised of eleven dedicated, innovative educators. The Fellows will spend the term of their Fellowship developing and executing impact projects that support EdReports' mission to increase the capacity of teachers, administrators and leaders to seek, identify and demand high quality instructional materials.
The Klawe Fellowship, named after founding EdReports Board President, Dr. Maria Klawe, was launched in the Fall of 2019 as an opportunity for current and former EdReports reviewers to build their leadership skills as they advocate for high-quality instructional materials at the local, state, and national levels. The Fellows work in districts and states across the country and bring significant classroom and administrative experience including members of district leadership, English language arts, science, and mathematics teachers, instructional coaches, and curriculum specialists.
The Fellowship cohort will continue until summer 2021 when Fellows will have the opportunity to reflect on and present the impact that they have had in their schools, districts, states, and country. We are excited for the year ahead as these educator leaders learn together and implement strategies to make a difference in their own communities.
Meet the 2020-2021 Cohort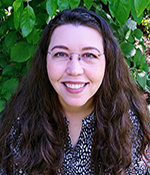 Kimberly Astle is the science program supervisor for learning and teaching at the Office of Superintendent of Public Instruction (OSPI) in Washington. In her 19 years in education, she served as a classroom teacher and then as a district administrator over K-12 science, providing support and professional development to district teachers. She was a Washington State finalist for the Presidential Award for Excellence in Mathematics and Science Teaching, and is a WA State Science Fellow Emeritus. Kimberley holds a Master of Education in Mathematics Education.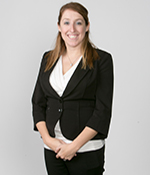 Kelly Cusmano is an English and student leadership teacher leader at Rochester High School in Rochester, MI with 15 years of classroom teaching experience. She has a BA in English/History and an MA in Curriculum and Instruction and Administration from Michigan State University. She serves on the Michigan Association of Student Councils Advisory Board, and in March 2017, was named MASC Adviser of the Year. She is the teacher representative on the Michigan ASCD Board.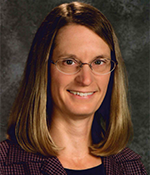 Sharla Dowding, EdD is the director of field experiences at Black Hills State University in Spearfish, South Dakota. Previously, Sharla worked as science consultant at the Wyoming Department of Education after 26 years as a decorated high school science teacher. As a member of the National Science Teachers Association, Sharla has served as District XV Director, a Congress delegate to the National Congress on Science Education, as Nominations Chair and on several NSTA committees and judging panels. Sharla received National Board Certification in 2007 and 2017.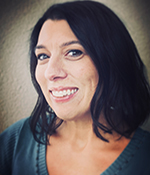 Nicole Erdelyi is a curriculum and instruction coordinator, supporting secondary math teachers, for Rio Rancho Public Schools in New Mexico. Prior to this, she spent 16 years teaching high school students math. She is a National Board Certified Teacher in Mathematics, adjunct instructor for Wayland Baptist University in Albuquerque. Nikki earned her B.S. in Mathematics from Manchester University in Indiana and her Master of Science Teaching from New Mexico Institute of Mining and Technology.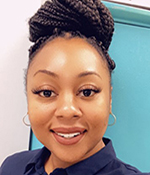 Candace Hines has been in education for 9 year and is a multi-classroom leader at Memphis Scholars. She graduated as a member of Phi Kappa Phi Honors Society from The University of Memphis, with a Bachelor's of Science in Education. She has served as a facilitator for Teach Plus, leading their Teacher-Led Professional Learning Network. She has also served as a fellow for Collaborative for Student Success, Hope Street Group Tennessee Teacher Fellow, Common Core Math coach and the Tennessee Teacher Ambassador Network.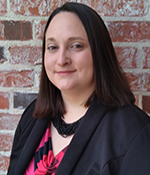 Dr. Jessica Hunter is the curriculum coordinator at East Ouachita Middle School in Monroe, Louisiana. As well as being a mathematics consultant for EdReports, Jessica is a Regional Representative for the Louisiana Association of Teachers of Mathematics (LATM). Jessica is also a 2017 PAEMST State Mathematics Finalist for Louisiana. She earned a Bachelor of Science in Mathematics Education and a Masters of Education in Curriculum and Instruction from the University of Louisiana at Monroe. She earned her Ed.D. in Educational Leadership from Louisiana Tech University.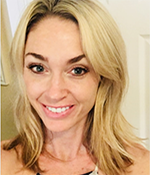 Morgan Martin is the Next Generation Science Standards (NGSS) TOSA (Teacher on Special Assignment) for the Los Alamitos Unified School District. Morgan also serves as the High School Administrator during the summer sessions. Prior to her current roles, Morgan was both a high school and middle school science teacher in Southern California. She was recognized as the Lion's Club Teacher of the Year in 2017, PTSA Teacher of the Year in 2016, and given the District Cabinet Award also in 2016. She is a proud graduate of California State University of Long Beach for both her Bachelor's degree and her Master's and Administration Credential.
Joshua Sawyer is the secondary math coach (7-12) for Camden County Schools in Camden, NC. Over his 17 years in education, he has also served as a high school math teacher, department chair, adjunct instructor, AP Statistics Reader, test item writer and reviewer, tutor, consultant, and mentor. He earned a Bachelor of Science in Public Health degree in Biostatistics and a minor in Jazz Studies from The University of North Carolina at Chapel Hill. He also has a Master of Education degree in Curriculum and Instruction from University of Phoenix. He is a National Board Certified Teacher.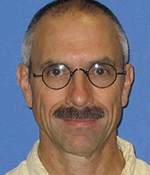 Christopher Soldat is a science curriculum consultant with the Van Allen Science Teaching (VAST) Center at Grant Wood Area Education Agency (GWAEA) in Cedar Rapids, Iowa. He provides professional development and support to school districts in the areas of curriculum, instruction and assessment. Prior to working at GWAEA, he was a middle school science and special education classroom teacher for twenty-six years Christopher is a National Board Certified Teacher in Science/Early Adolescence and served on the NBPTS Science Standards review committee. Christopher earned his EdS and PhD in Science Education from the University of Iowa.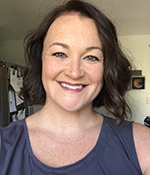 Minna Turrell is currently the secondary science/math consultant for St. Clair County RESA in St. Clair County, Michigan, where she provides professional learning opportunities as well as classroom coaching for teachers. Prior to this role, Minna was a high school science teacher for 12 years with 11 years spent at Algonac High School. Aside from teaching, Minna spent many years as the head coach of the Algonac cheerleading program. Minna became a reviewer for EdReports in 2018 as a facilitator on the inaugural science review team. She currently lives in St. Clair, MI, with her husband, 2 boys, and 2 rescue dogs.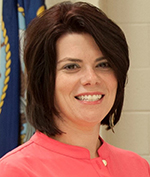 Casie Wise is an educational consultant for several school districts and national non-profit organizations. Including twelve years of teaching middle and high school ELA in the United States and abroad, Casie has also worked as a K-12 school support director, instructional coach, core lead for Tennessee, literacy coach, and an interim academic operations advisor. Casie has a BSE in Secondary English Education, an MA in Teaching English as a Second Language, and will complete her doctorate in Curriculum and Instructional Leadership at the University of Memphis in December 2020.