The first years as a teacher in the classroom are always tough. Mine were no exception. I struggled with classroom and time management. I struggled with learning the unwritten rules and culture of my new environment. And I struggled with the instructional materials I was using.
At my school, we had some outdated curriculum. A tremendous amount of work went into piecing together various textbooks to meet the standards and ensure student learning. But I was lucky. There was a community of experienced teachers at my school who took me under their wings. They offered advice, resources, and their precious time. When I was feeling overwhelmed or had questions they were there, providing not only answers but a broader sense of support. It was this community that sustained me through the difficult early days and helped me grow into the educator I would ultimately become.
Learning from Others
My experiences in the classroom showed me that we often ask teachers to do an impossible job with limited time and resources. However, these same experiences also illustrated what a difference ongoing training, supports, and a community of colleagues can make— not only for new teachers but for teachers at every stage of their career.
That's a big reason why I've dedicated myself to working with pre-service and in-service teachers in my home state of Kansas. Teachers have an incredible impact on students, and that impact only grows when teachers are prepared and have the best resources within their reach.
It's also the reason I got involved with EdReports.org to review instructional materials. As I began to deepen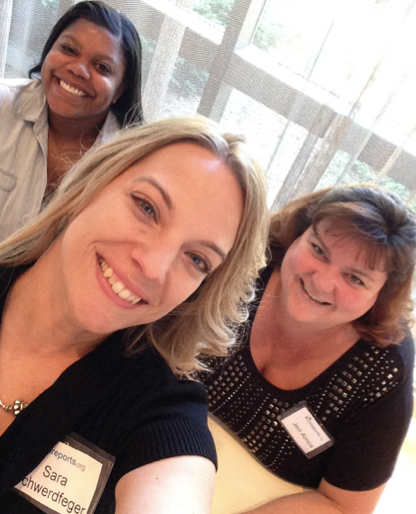 my own learning around college and career-ready standards—what quality materials look like, and how they affect student success—I recognized that materials have just as much influence on teachers as kids in the classroom.
Through all I have learned working with EdReports and my role working with future and current educators, I believe that one of the most profound supports districts can offer teachers is high-quality, standards-aligned curriculum. Great materials empower teachers with the resources and time they need to be creative and inspire students at all levels to learn—especially when these materials are combined with dedicated colleagues all working together toward a common goal.
I am grateful for the knowledge and skills I gain from reviewing materials and that I get to share this experience with both pre-service and in-service teachers. I'm equally thankful for the amazing people I meet doing this important work: committed, passionate educators from across the country who I can learn from and reach out to.
Connecting the Dots at Home
In a rural state like the one I live in, the districts are far apart; it's easy to feel isolated and powerless. More than once, I've been told, "This is the math curriculum we have and there's nothing we can do about it due to the budget."
But I have seen the combined power of community and information overcome these types of beliefs. As part of my work, I bring together districts across Kansas to support the adoption of new materials and train educators on the math standards. I introduce EdReports' reviews as a tool to create a common language for educators and to ensure the best materials are chosen for students.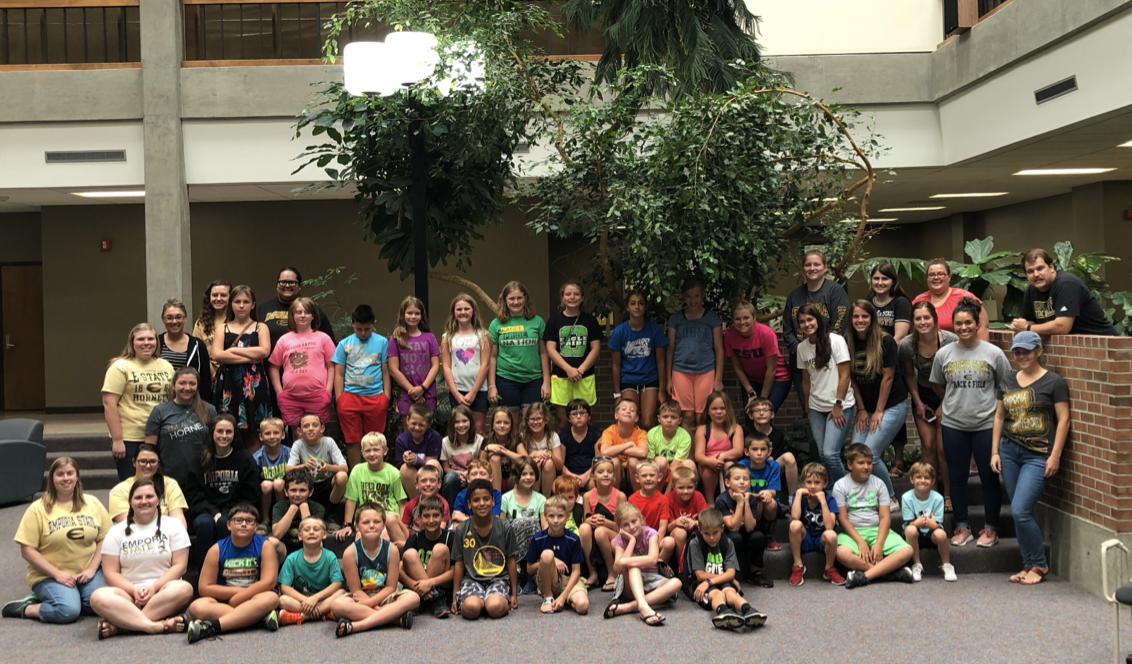 Pre-service teachers in training with Sara
By using EdReports as a starting point during adoption, committees can develop a shared understanding about materials. Conversations can be had and change can be achieved—even if districts are working within specific financial parameters. The reports are empowering not only because of the standards alignment and usability information they provide but because they were created by educators who themselves use instructional materials every day. In addition, teachers, coaches, and administrators value these reports because they remind us that the challenges we face are not ours alone to solve.
Hope Springs Eternal
I think back to my first years in the classroom; how alone and overwhelmed I sometimes felt. I could never have imagined the journey I would take and the diverse group of educators I would learn from.
I know that educators will continue to face big obstacles and that many teachers and students do not have access to the materials they deserve. But when I think of my EdReports community—educators who are out in the field working to improve the quality of supports and resources for teachers— I feel hope. I feel hope that each review we create offers districts a window into what teachers want and need in the classroom to ensure every kid is college and career-ready. And I feel hope that by working together we can tackle the challenges we face and build an education system where all students thrive.