Your school or district is adopting new instructional materials. What you select and how you select matters to prepare students for college and careers.
Educators have more options than ever from which to find high-quality materials that meet their local priorities. The question is: in a crowded marketplace, how do you find instructional materials that meet your district's needs?
Before you do anything else, start with defining your instructional vision: reflect on past successes and
challenges, identify priorities (such as cultural relevance, English language learner supports, and technology integration), and ground your selection process in student data. Establishing an instructional vision is the foundation for ensuring your students have access to what they deserve: great content aligned to high standards that speak to the needs of your community.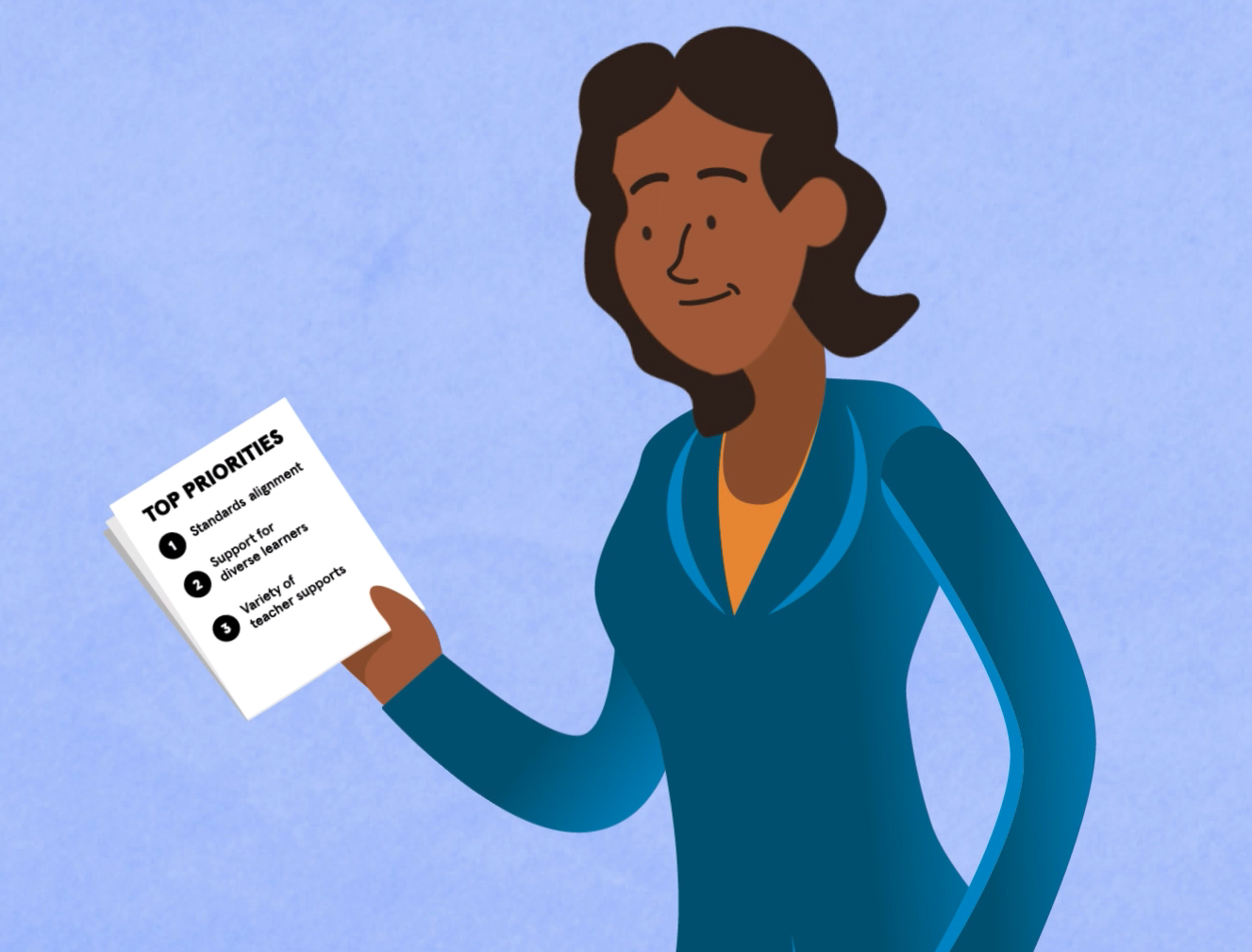 We believe that selecting materials is a decision worthy of study and prioritization. EdReports is here to help and recommends incorporating these three tactics into your larger process to help narrow the curriculum options in front of you.
1. Find Out What Programs are Available
How can you know what to choose if you don't first know what's available? Go to EdReports and look at all available programs in your grade and content area.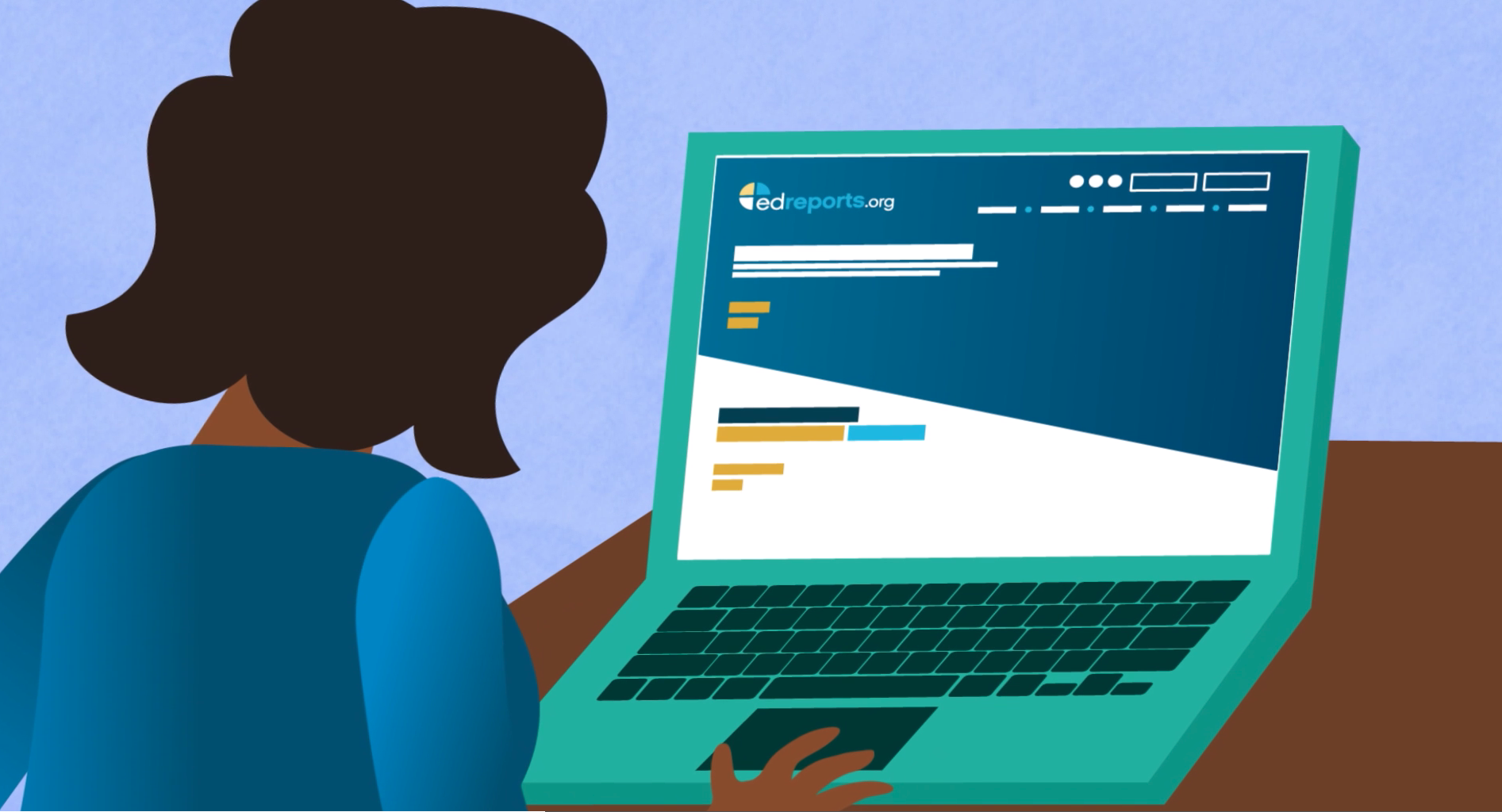 Let's say you want to know which K-5 math programs are out there. Use the EdReports Compare Tool, select the grades you're interested in, and sort by alignment to the standards and other quality characteristics. This will create a list of every single program we've reviewed, ordered by their alignment score.
With just a few clicks, you'll have built your adoption team a catalog of options to explore.

2. Narrow Down Your Large List 
The pool of curriculum possibilities may be larger than you anticipated. It can be difficult to know what to do next and how to start your research. Most adoption committees, no matter how dedicated, do not have the time, resources, or capacity to comprehensively evaluate dozens of different math, science, and English language arts programs.
Now is a good time to filter for a program's alignment to college- and career-ready standards. Does the program meet, partially meet, or not meet expectations for alignment?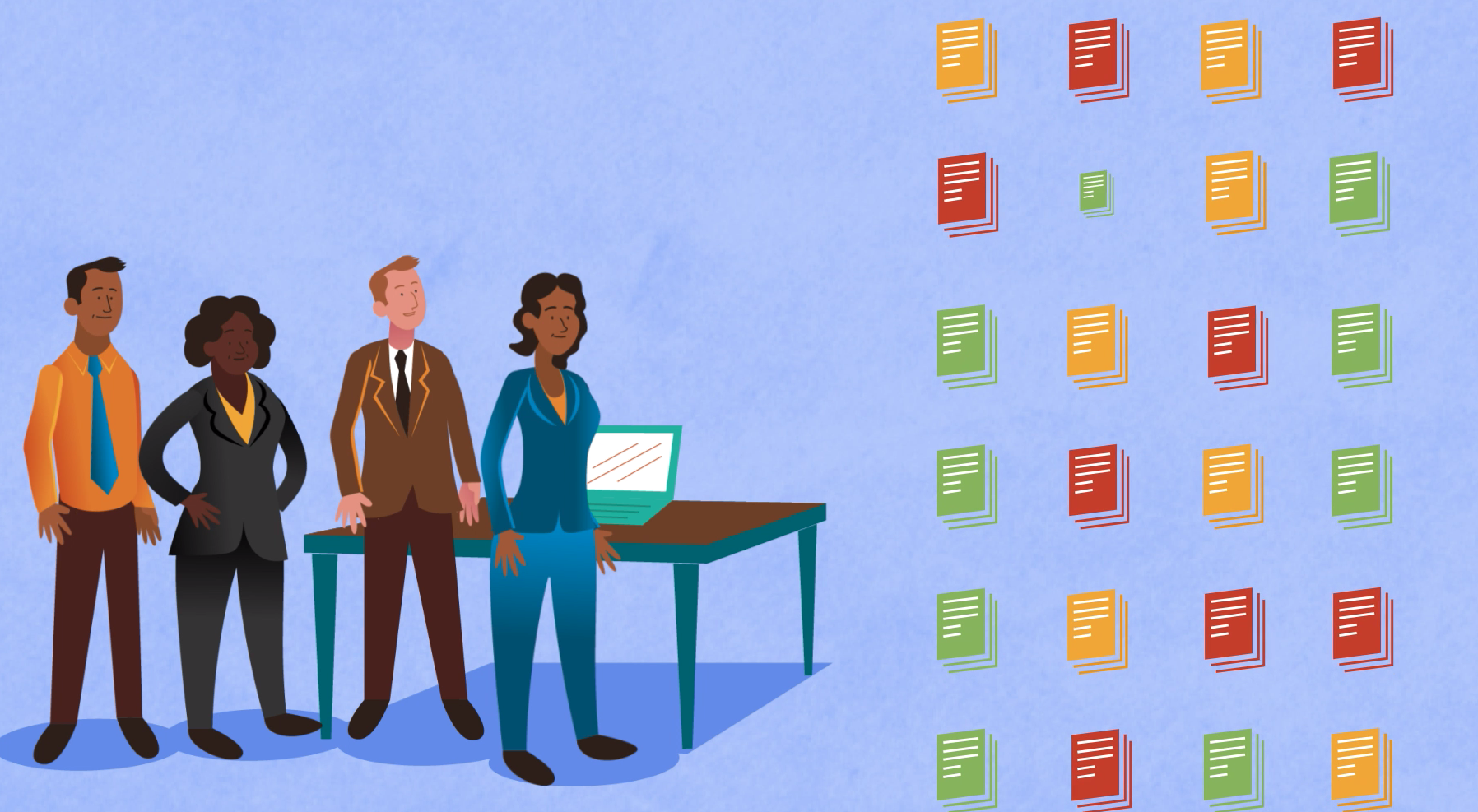 Our compare tool is designed to show you how well materials meet expectations for standards across multiple grades. A program that is rated highly in a single grade but performs poorly in several others may mean that it is unable to meet your students' needs.
By focusing on alignment and applying your instructional vision, you've ensured that the three to four programs you'll examine in detail are already strong options that would prepare your students for college-and-career.

3. Investigate the Materials Deeply
With a manageable number of titles in your hands, it's time to explore each program in depth. As you examine the programs, refer back to the EdReports reviews which provide detailed evidence about their strengths in addition to alignment.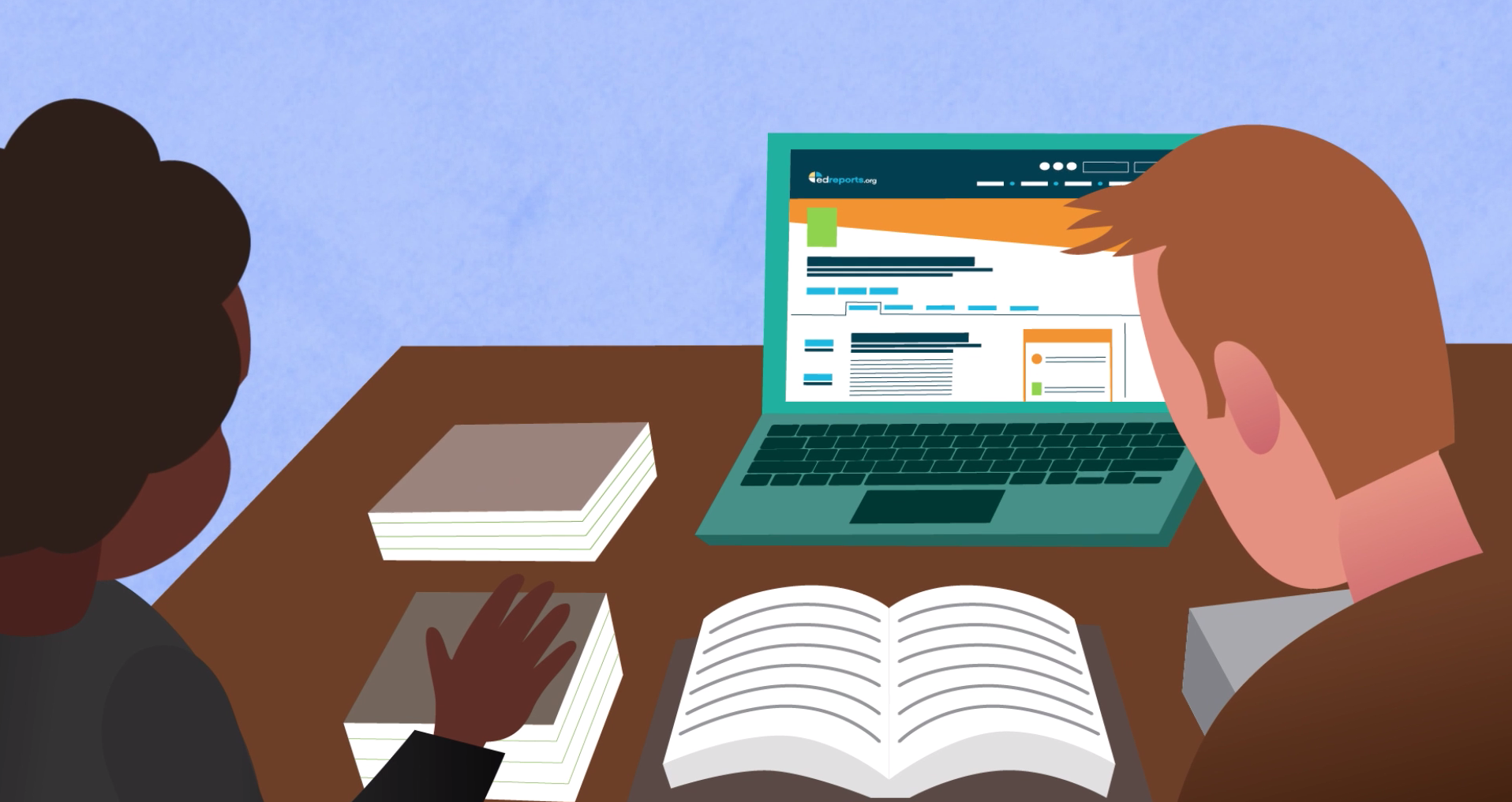 Applying your instructional vision, expertise, and knowledge of your community to this short list of quality curriculum will let you conduct even deeper analyses and pick the best program for your students.
Narrowing your options is just one step of your materials adoption process. We recommend that adoption committees implement a number of best practices—such as field tests, book studies, and broad stakeholder engagement—to ensure a thorough examination of the options in front of you.
In your process, EdReports reviews can be a valuable resource to ensure educators are empowered with evidence-rich information about materials so teachers have what they need as they strive to inspire all students to learn.