I have been a Florida educator for over 15 years and have taught in a variety of educational settings including traditional public schools, Title I schools, and Montessori schools. For all the differences between these various classrooms, one important factor remains the same: the role high quality instructional materials play in teacher support and student achievement. This is especially true for students who face tremendous personal challenges and may arrive at school several grade levels behind.
I recently transitioned to a new position working with a group of Florida juvenile justice schools called PACE Center for Girls. Our students have experienced repeated traumas in their lifetimes and have very comprehensive and specific needs. We offer full wrap around services including counseling supports, but we also focus heavily on preparing them to be college-and -career ready including course credits and grade recovery. We teach many different subjects, with language and literacy one of our foundational offerings. Most of our students will at some point return to more traditional city and county school systems.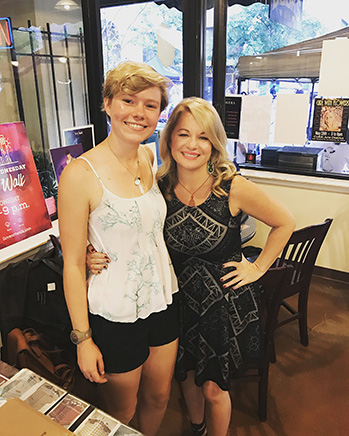 In my years in the classroom, as well as in my current role, I've seen first-hand the transformational power that literacy can have on a student's life. I've seen students connect to a book and feel success with language for the first time. Those accomplishments open up an entire world of learning since literacy is the foundation for studying science, history, and math as well as key to accessing almost all career paths.
But that transformational power isn't automatic. Our students at PACE are bright, interesting, and caring individuals and many struggle with literacy engagement for a whole host of reasons. Informational texts in science can be difficult if students do not have the active vocabulary. Engagement in language arts can be problematic if students have no background knowledge or find no personal connection to the titles and topics assigned. The materials we choose can be the difference between our students growing and thriving or giving up on school altogether. And the truth is, standard curriculum is not always geared toward girls who have been through trauma.
20 percent of school age children live in poverty. That's 15 million students throughout the nation; almost a million of these students call Florida home.

The numbers of vulnerable, at-risk students in the United States is higher than you might imagine: 20 percent of school age children live in poverty. That's 15 million students throughout the nation; almost a million of these students call Florida home. Other factors that determine vulnerability such as foster care placement (over 400,000 school age children in 2015), being a victim of abuse (3 million investigations in 2015) and exposure to alcohol and drugs (1.2 million children between the ages of 12-17) touch every state in the country. Students that face such incredible challenges may not be in the majority but their numbers are hardly insignificant. And given how these traumas impact their performance in school, access to high quality, individualized materials is critical to their current and future success.
Identifying the best materials to serve local contexts is more possible than ever before. With organizations like EdReports.org that offer independent, comprehensive reviews of instructional materials, districts are empowered to make selections that make sense for their communities without sacrificing excellence. As leaders, we can embrace the importance of reaching students on an individual level while understanding we don't have to make a choice between high quality, aligned materials AND those that our students can connect to. We can have both.